Social Innovation to Tackle Fuel Poverty - winners announcement
by AISFOR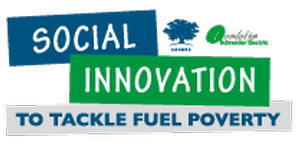 Fuel poverty has become a major problem in Europe. There are between 50 and 125 million people who struggle every day to ensure adequate heating, light, and cooking power in their dwelling at an affordable price (European Parliamentary Research Service). This has a severe impact on their health and wellbeing. Creative and systems-changing solutions are needed to transform this issue into an opportunity for these people to thrive.
Schneider Electric Foundation, under the aegis of the Fondation de France, and Ashoka, have renewed their commitment to helping improve the living conditions of millions of people facing fuel poverty in Europe. It is by offering support for the most innovative social entrepreneurs in Europe that it is possible to help entire communities tackle fuel poverty and move towards energy sustainability.
The call to identify, engage, and support to scale-up 15-20 innovative organizations that offer creative and systems-changing solutions to tackle fuel poverty and promote energy sustainability in five European countries: Germany, Greece, Italy, Portugal, and Spain was launched on June 2017. The 15 winners of the "Social Innovation to Tackle Fuel Poverty" program were announced during COP23 in Bonn, Germany on 13th November 2017.