Energy Poverty Advisory Hub (EPAH) is online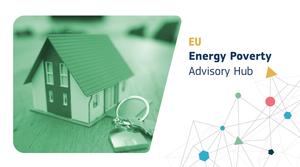 Addressing energy poverty is a priority but there are complex challenges. The Energy Poverty Advisory Hub (EPAH) is the European Commission's new tool to facilitate local governments' approach to this new and complex issue.
EPAH is the second phase of the EU Energy Poverty Observatory (also known as EPOV). After the first phase with a strong academic focus on energy poverty indicators, EPAH has a very practical approach with a focus on actions by public authorities (in particular municipalities). It aims to be the European reference portal for the fight against energy poverty by providing local authorities and stakeholders with a set of tools and resources.
The new portal has just been launched as an access point for EPAH resources to support local governments in understanding, measuring and monitoring and implementing policies and actions to combat and mitigate energy poverty.
ATLAS of Local Actions - starting in November 2021, an online atlas will showcase the local practices and measures different actors have already put in place to combat energy poverty globally. A publication in all languages with some local actions is also planned to promote the development of new actions, including the transfer and replicability of those already developed.
Energy Poverty Training - beginning in early 2022, 3 online training courses (EPAH intro, EPAH compact, and EPAH extended course) structured based on different levels and approaches will be available. The goal of the courses is to improve participants' skills and competencies in order to develop their own diagnoses, plans and projects to combat energy poverty.
Dedicated support through open calls - starting in January 2022, calls will be open for municipalities to request the support of an EPAH expert to implement and develop actions to combat energy poverty.
EPAH Helpdesk - a virtual helpdesk is in place to assist and guide municipalities engaged in local energy poverty actions and to apply to open calls for dedicated support for their municipality.