E-GREEN JOBS - STUDIO in a video
by Francesca Proietti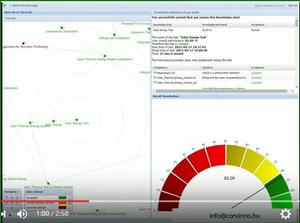 Video about STUDIO platform
On-line the video tutorial for the STUDIO platform, presented in Warsaw the last 22th of September.
STUDIO is the IT platform designed within the E-Green Jobs project, to allow the evaluation and self-assessment of the "green" technician on topics related to energy from renewable sources - biomass, solar energy and treatment of waste water.
The video aims to illustrate the correct working principles of the platform, helping users from starting test, until final results and linked training materials.
To view the full video, click here.