Tiger: Start of the European project!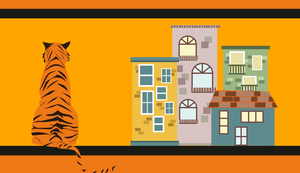 TIGER: new financing model for energy requalification actions in social housing. 
The TIGER project, Trigger of Investments for Energy Requalification in Groups of Buildings, presented by AISFOR in partnership with Abruzzo Region(cordinator), Agena srl, AESS and the social buildings of the Abruzzo Region, offically started on 1st  of June, 2021.
The aim of the project is to improve energy efficiency of the Abruzzo's social housing stock through the development of an innovative financing model integrating regional and national founding with a new energy performance contract.
TIGER is another step in AISFOR's commitment to tackle energy poverty: energy efficiency upgrades will lead to considerable savings on energy bills for residents, who will also be involved in training activities to increase their energy awareness. 
The energy upgrades will lead to estimated energy savings of more than 30% and an expected reduction in CO2 emissions of more than 1760tCO2/year.